The products are produced by Japanese technology, and have expert guidance. They sell well both at home and abroad.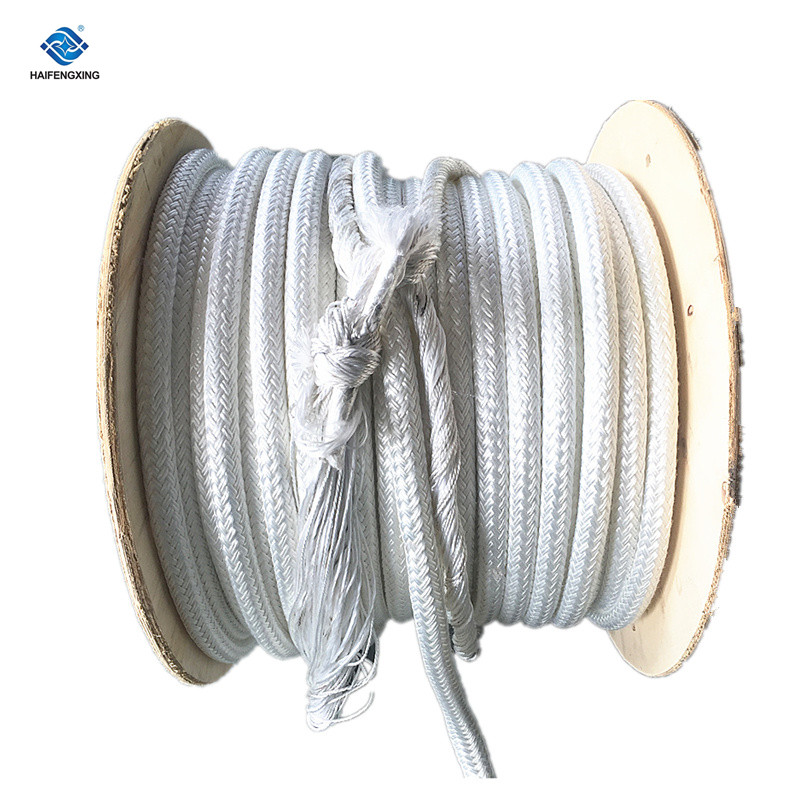 Double Bbraided Dacron Polyester Rope
Detail
Features:

It is the only-layer multi-ply rope braider in the country made by imported advanced equipment and technology from Europe. With full-automatically computerized operation program, unique braided structure and excellent technology, It can rise up synthetic performance of rope and cable over 15% and has advantages of low elongation, wearing resistance,pliable toughness and simple operation,therefore it is well received by customers both at home and abroad, and is an upgraded one and the best substitution of current3-ply and 8-ply rope and cable braiders . The products are mainly used in fields of naval vessels,ships,ocean transportation,sea petroleum, mining operation,fishing etc.
Attribute:
Color:white, customized Structure:Braided
Length:200/220meter per roll Diameter:6mm-160mm
Material: Nylon/polyester/PA/PP Application:Yacht/For civil use,etc